When WMATA announced in November of 2013 that it wants to develop their property east of the Brookland Metro Station, residents launched an amazing effort to save the Brookland Green. As a result WMATA and the District of Columbia agreed to a land swap and the Brookland Green will not be part of the planned development.
Today WMATA announced it's choice for the development project. MRP Realty won the bid.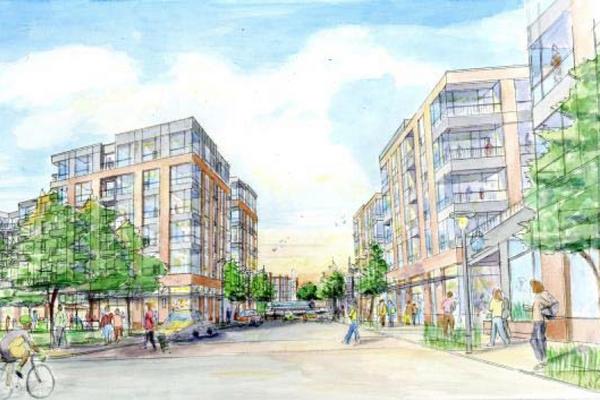 MRP Realty has not reached out to the community for feedback during the bidding phase. The rendering above does not give us much to judge on, so I surely hope that WMATA and MRP will invite the community for a dialogue and discussion about the details of the development project.