It has been a while since we did a round-up of the neighborhood's real estate scene. Here are some recent home sales – pretty nice! Welcome to Brookland, new neighbors!
This home at 1229 Girard Street NE is a renovated farmhouse originally built in 1905. It has 4 bedrooms and 3 and a 1/2 baths, and recently sold for $655,000. Astrid and I toured this home when it first hit the market, and it is lovely. We loved home overall, and there were a lot unexpected bonuses like the huge garage, the veggie garden, finished basement apartment and huge loft-like finished attic.
We featured this home at 1335 Lawrence Street NE when it first hit the market. We recently found out that it  sold for $790,000. The beauty of this home is the balance of the modern upgrades while maintaining a lot of its original charm. A two-story addition on the back of the home added the modern amenities –  a large open kitchen and master suite that  many people want, while blending it with the original part of the house, resulting in a seamless flow of gorgeous wood detail and craftsmanship.
Here is another renovated farmhouse, at 3503 10th Street NE that sold recently for $705,000. I am really digging the hardwood floors and all the windows. What is bonkers about this house is how close it is to the Brookland/CUA Metro station. We watched this house as it was being renovated, and it looks like they did a great job.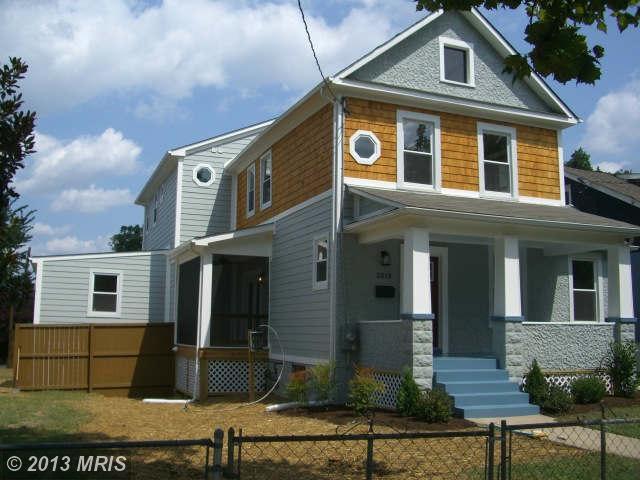 This home at 2018 Lawrence Street NE straddles the Brookland/Woodridge border and recently sold for $756,000. How about those awesome octagonal windows? This large home boasts 5 bedrooms and 4 and 1/2 baths. According to the listing this home was once owner by jazz and blues great Shirley Horne. Pretty darn cool!